Baton Rouge, LA Disinfection Services
Keeping germs on high-touch surfaces from going viral

Nancy
DIS.IN.FX-PERT, standing by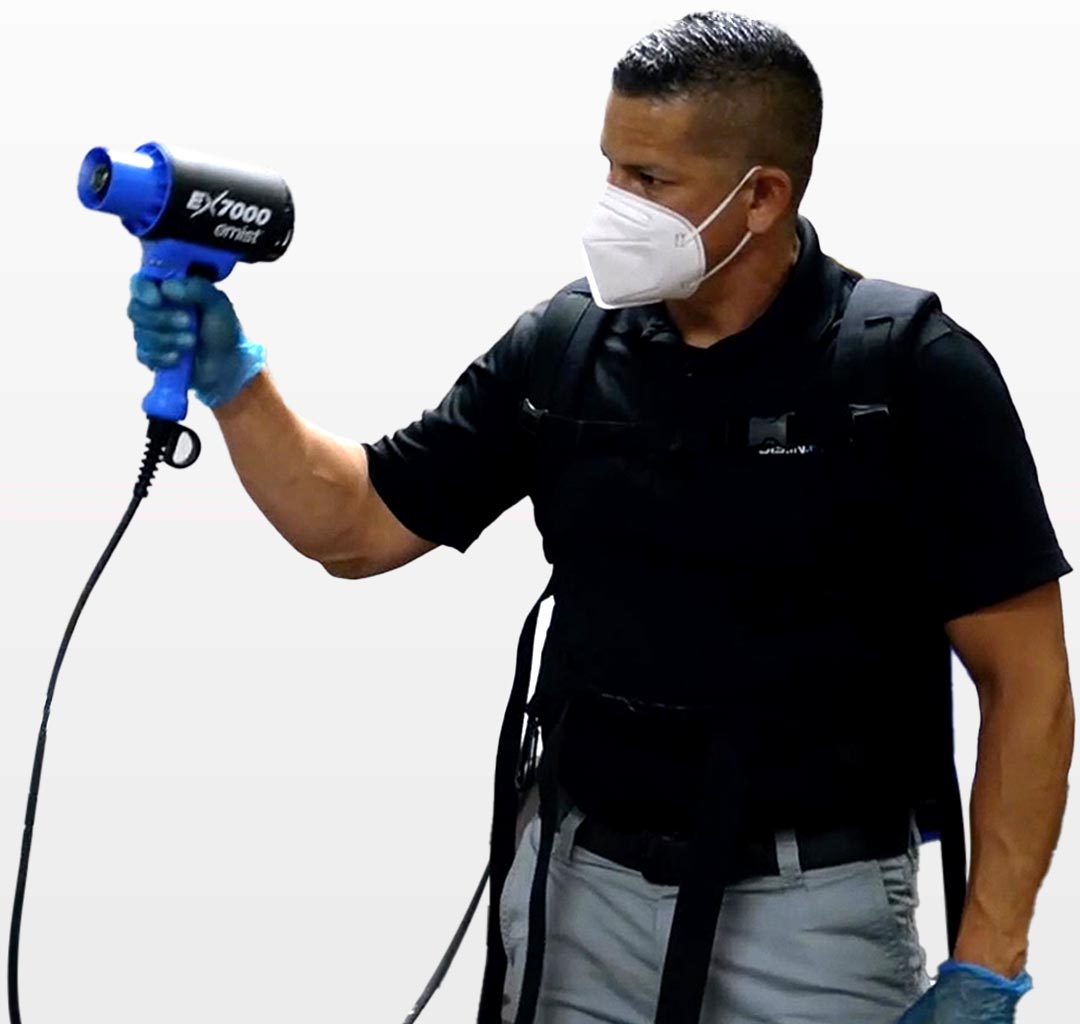 The DIS.IN.FX® Guarantee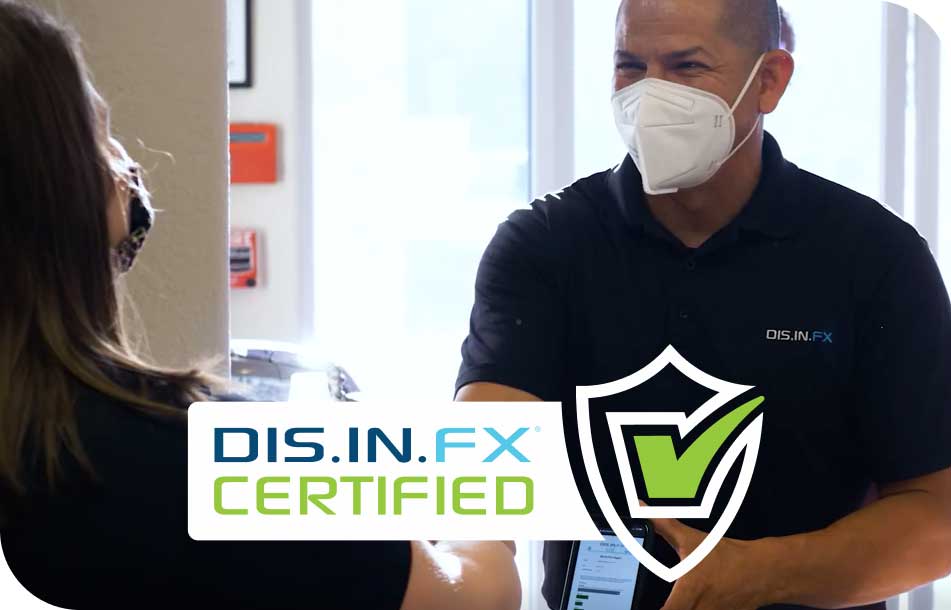 At DIS.IN.FX®, our mission is to help people: help people feel safer, healthier, and more comfortable by guaranteeing an unparalleled clean. At DIS.IN.FX®, we guarantee with 100% confidence that after a surface protection service of your facility, you will feel:
Cleaner
More comfortable
Safer
More productive
...or you don't pay for your service. It's as simple as that.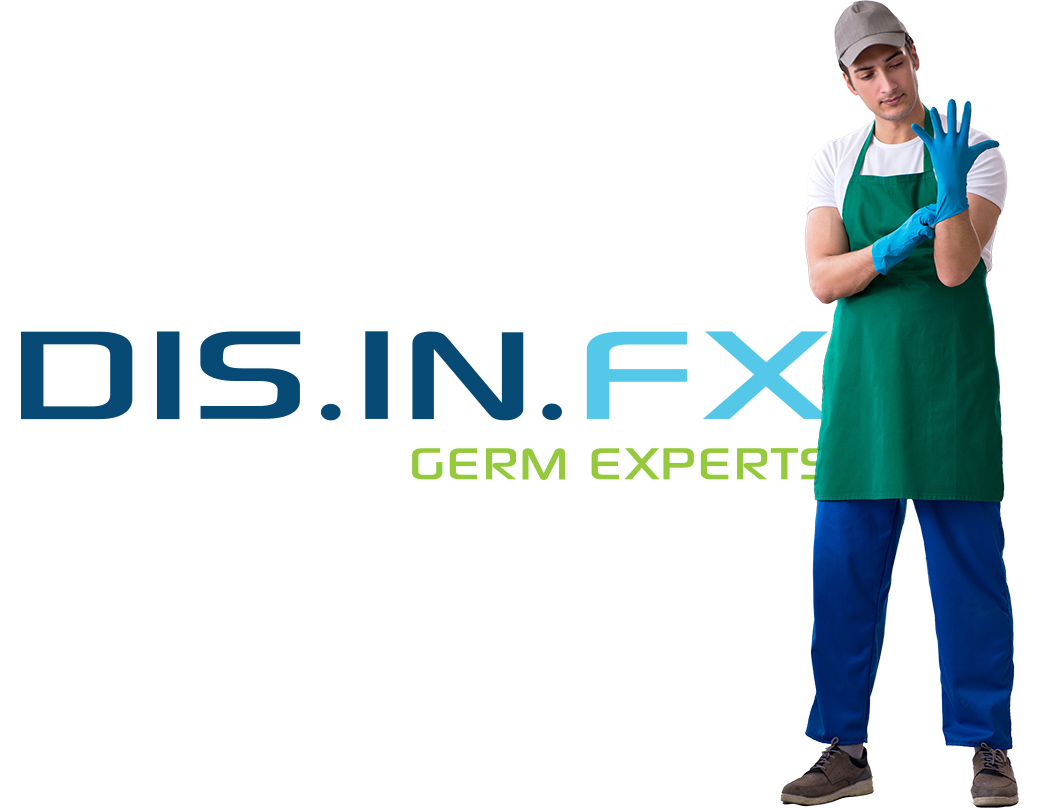 What happens next?
Give us a call, or contact us through our form. We'll get back to you, usually within 24 hours or 1 business day.
A DIS.IN.FX®-pert will walk you through a consultation where we learn more your specific needs. This includes exact address of your business, square footage, cleaning frequency, etc.
We'll prepare a quote and establish a cleaning schedule.
Let the cleaning begin! You, your employees, and your customers will start to feel safer, healthier, and more comfortable in your workspace than ever before.
Meet the rulers of surface disinfection
We have over a decade of experience serving the surface disinfection needs of all kinds of businesses in and around the Baton Rouge area:
Baton Rouge
Lafayette
New Iberia
Gonzales
Hammond
Vidalia
Alexandria
St. Francisville
Plaquemine
Franklin
Lake Charles
And more
Reviews
Concordia Lutheran School
"Dis-In-FX service gives us the peace of mind that our children and members are safe."
"I love the peace of mind that DIS.IN.FX gives to my clients with their antimicrobial service."
"We have not had any skin infection issues since we started using DIS.IN.FX."
Little Treehouse Early Learning Center
"We haven't had any 'bugs' go through our facility. I truly believe it is because of our combined efforts."
DFX Program surface protection FAQs
What is disinfection?
Disinfection reduces or eliminates harmful microorganisms from surfaces and objects, such as viruses, bacteria, and fungi.
What is an antimicrobial agent?
An antimicrobial agent is a long-lasting EPA-registered product that inhibits the growth of microbes on surfaces. Antimicrobial agents help reduce cross contamination, prevent odors, and help keep surfaces clean for an extended period.
What does the DFX program consist of?
DIS.IN.FX® conducts a 3-step treatment, testing, and certifying process to protect your whole facility:
Treat - Using various application methods; the treatment thoroughly applies EPA-registered hospital-grade disinfectants and antimicrobial agents. DIS.IN.FX treats the entire facility, including the outside door handles, keyboards, light switches, and all high touch points.
Test - Our trained technicians conduct ATP testing on surfaces before the treatment to establish a baseline and identify any hotspots or areas of concern. Once the application process is completed, they re-test the areas to ensure all levels are under the threshold. DIS.IN.FX Guarantees that all testing is below the threshold in the facility. Keeping the microbial count under the threshold helps prevent cross-contamination and the spread of illness.
DFX Certified – First, DIS.IN.FX completes the treatment. Then a certified technician tests the facility surfaces. Once all the test results come back under the threshold, this facility is considered DIS.IN.FX Certified for the month the treatment and testing were conducted.
What kind of products does DIS.IN.FX use?
DIS.IN.FX® uses EPA-registered Hospital Grade Disinfectants that clean, disinfect, and deodorize in one step. In addition, DIS.INFX uses a long-lasting antimicrobial agent that inhibits the growth of odor-causing bacteria, mold, mildew, and algae on surfaces. Products are approved for use in homes, schools, hospitals, daycare  centers, and other facilities.
How long does a disinfection treatment take?
The length of a disinfection treatment depends on the size of the space and the level of disinfection required. Most treatments can be completed in under a few hours.
Are the disinfectants used safe?
All products used are EPA-approved and safe when used according to the label instructions. However, it is essential to follow any safety guidelines provided by DIS.IN.FX®.
What should I do to prepare for a disinfection treatment?
You should remove all personal items and clutter from the areas to be treated. Further instructions may be provided in your custom proposal.
How often should I schedule disinfection services?
The frequency of disinfection services depends on the level of risk and foot traffic in the space. You may require daily or weekly disinfection services, while others may only need to be treated once or twice a month. Use our get a quote form to schedule your free site consultation.
What is ATP?
ATP is a molecule found in all living cells, and it is responsible for transferring and storing energy. ATP levels act as an indicator of whether your environment has been properly cleaned.
Why choose DIS.IN.FX®?
Our Promise
Treat. Test. Certify.
You can't make a promise if you don't test your work. DIS.IN.FX® backs its services with scientifically verifiable testing. When you see the DIS.IN.FX® check, you can rest assured that environment has been treated and tested to the DIS.IN.FX® standard.
Clean it like we own it.
We take ownership of the work we do as if we lived in the spaces we clean. Doing so ensures a top-notch attention-to-detail that's unrivaled by anyone else in the business. We reinforce accountability and all of our crews take ownership of their work.
"Good enough" is never good enough.
We take pride in delivering a certified clean, every time. If we ever settled for less than our best, we wouldn't feel comfortable hanging the DIS.IN.FX® check on the wall when the job is done—because the job wouldn't actually
be done.