Baton Rouge, LA Commercial Cleaning & Janitorial Services
DIS.IN.FX® keeps Red Stick squeaky clean.

Nancy
DIS.IN.FX®-pert, standing by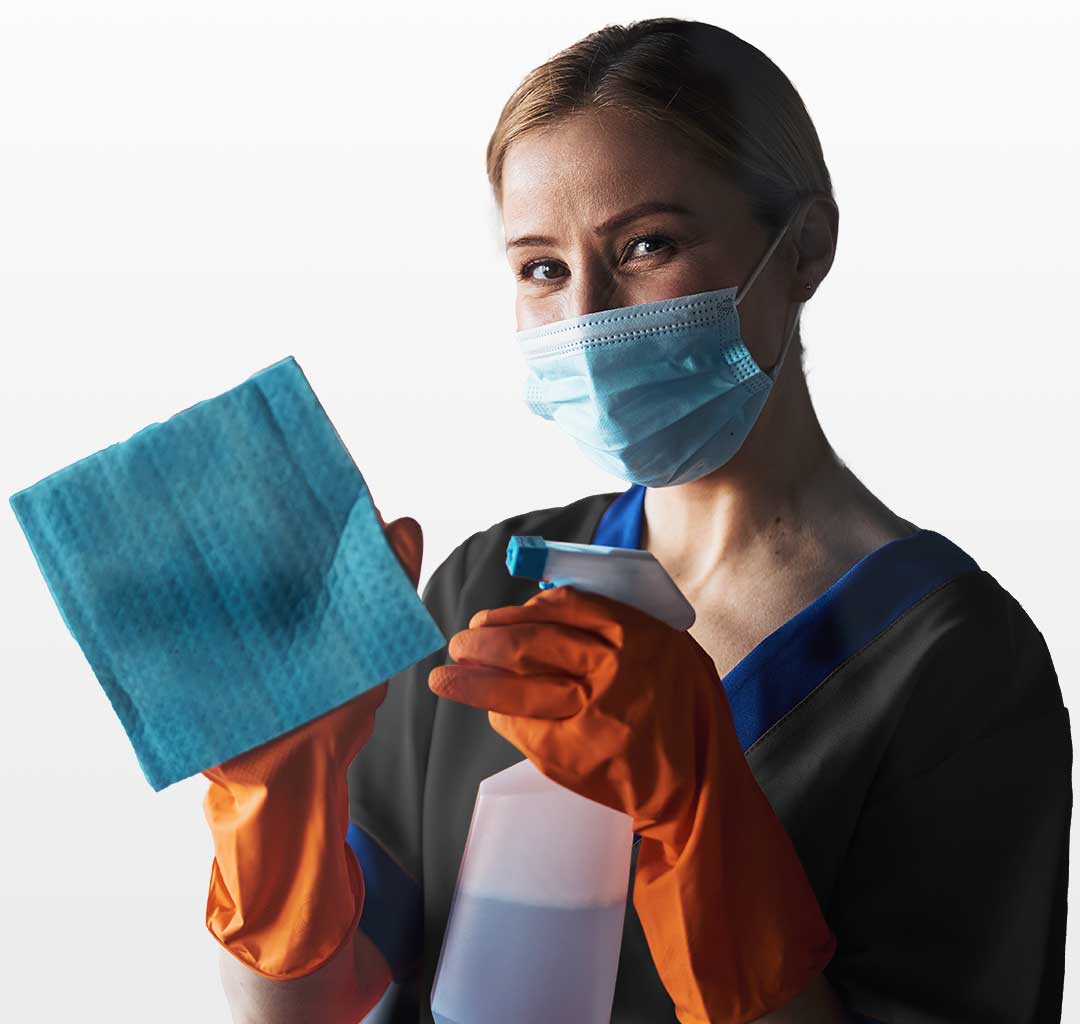 The DIS.IN.FX® Guarantee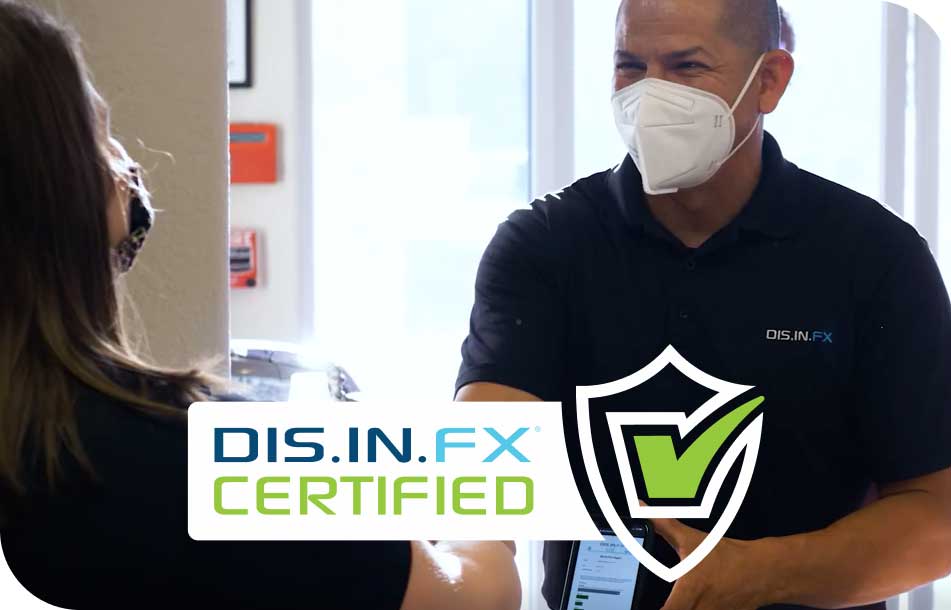 At DIS.IN.FX®, our mission is to help people: help people feel safer, healthier, and more comfortable by guaranteeing an unparalleled clean. At DIS.IN.FX®, we guarantee with 100% confidence that after a commercial janitorial cleaning of your facility, you will feel:
Cleaner
More comfortable
Safer
More productive
...or you don't pay for your service. It's as simple as that.
Our Services
Office & Lobby Cleaning
Anywhere you and your team spend time, we take good care of
Disinfection Services
Certified disinfection services leave you, your team, and your customers feeling safer and healthier than ever before
Commercial Cleaning Services
DIS.IN.FX® is your one-stop shop for all commercial janitorial cleaning needs
Hard Wood & Hard Floor Cleaning
We help you get off on the right foot by cleaning all hard floors
Restroom Cleaning
We make restroom breaks a pleasant event
Window Cleaning
DIS.IN.FX® leaves windows sparkling
Carpet Cleaning
Keeping your carpets soft and clean
Water-Based Antimicrobials
All of our cleaning products are EPA-registered hospital-grade disinfectants that cleans, disinfect, and deodorize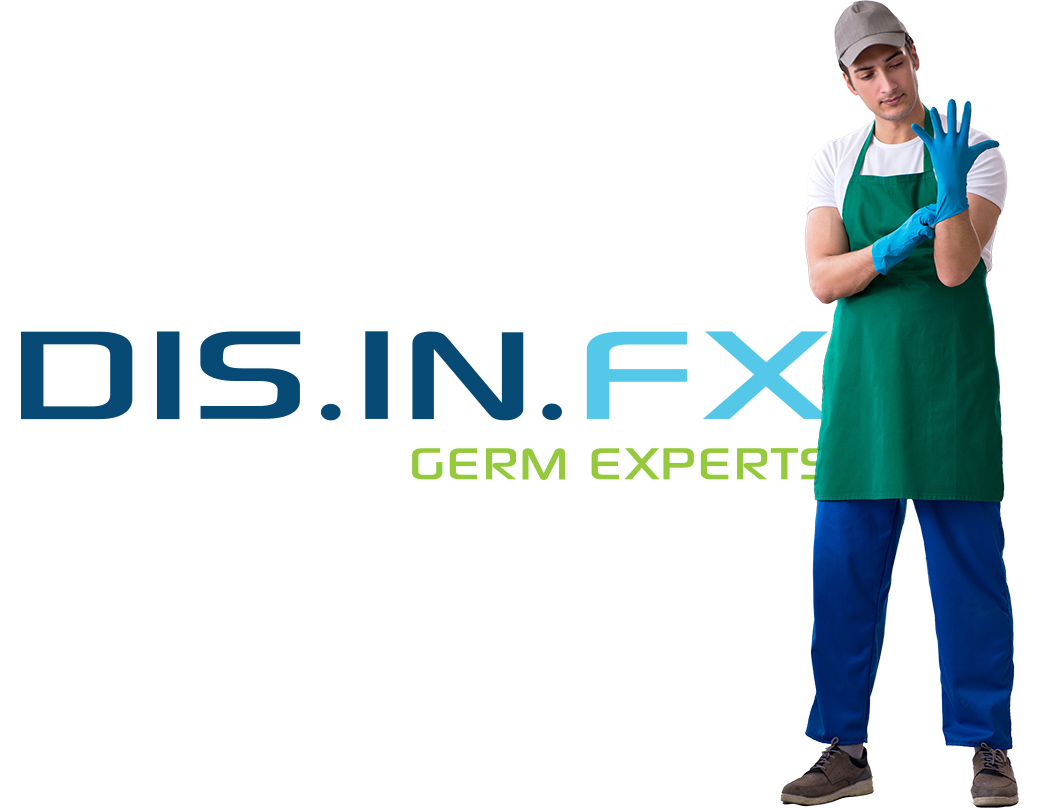 What happens next?
Give us a call, or contact us through our form. We'll get back to you, usually within 24 hours or 1 business day.
A DIS.IN.FX®-pert will walk you through a consultation where we learn more about your specific needs. This includes exact address of your business, square footage, cleaning frequency, etc.
We'll prepare a quote and establish a cleaning schedule.
Let the cleaning begin! You, your employees, and your customers will start to feel safer, healthier, and more comfortable in your workspace than ever before.
Meet the kings of janitorial & commercial cleaning services in Baton Rouge, Louisiana
We have over a decade of experience serving the commercial janitorial cleaning needs of all kinds of businesses in and around the Baton Rouge area:
Baton Rouge
Lafayette
New Iberia
Gonzales
Hammond
Vidalia
Alexandria
St. Francisville
Plaquemine
Franklin
Lake Charles
And more
Reviews
Concordia Lutheran School
"Dis-In-FX service gives us the peace of mind that our children and members are safe."
"I love the peace of mind that DIS.IN.FX gives to my clients with their antimicrobial service."
"We have not had any skin infection issues since we started using DIS.IN.FX."
Little Treehouse Early Learning Center
"We haven't had any 'bugs' go through our facility. I truly believe it is because of our combined efforts."
Baton Rouge Commercial Cleaning & Janitorial Services FAQs
What janitorial services do DIS.IN.FX offer?
DIS.IN.FX® offers a range of cleaning services, including dusting, vacuuming, mopping, window cleaning, restroom cleaning, trash removal, and more. DIS.IN.FX® also offers specialized services, such as floor care, carpet cleaning, and pressure washing.
What is the DIS.IN.FX difference compared to other janitorial companies?
DIS.IN.FX® includes ongoing surface treatments with EPA-approved disinfectants and regular surface testing with reporting. Often, this testing identifies neglected and high-risk of contamination areas in the facility. The DIS.IN.FX® program is included in all janitorial proposals to ensure our quality surpasses industry cleaning standards.
Can DIS.IN.FX provide services outside of regular business hours?
DIS.IN.FX® offers flexible scheduling, including after-hours and weekend services, to minimize disruptions to your business operations.
What kind of cleaning products does DIS.IN.FX use?
DIS.IN.FX® uses EPA-approved disinfectants. Other products may vary depending on the job type.
Can DIS.IN.FX provide their own cleaning equipment?
Yes, DIS.IN.FX® will provide all necessary cleaning equipment and supplies, including vacuums, mops, and cleaning solutions.
What can we do to prepare for janitorial services?
DIS.IN.FX® requires the removal of any clutter or personal items from the areas to be cleaned, as well as any valuable or sensitive documents. DIS.IN.FX® may provide further instructions with your custom proposal.
How often should I schedule janitorial services?
The frequency of janitorial services depends on the space size, facility type, and foot traffic level. As a standard, DIS.IN.FX® offers daily services. Other frequencies may be available upon request.
Can DIS.IN.FX provide additional services, such as carpet cleaning or floor maintenance?
Yes, DIS.IN.FX® offers additional services, such as carpet cleaning, floor stripping and waxing, and tile and grout cleaning. Be sure to ask about any other services you may require.
What should I do if I am not satisfied with the cleaning service?
If you are not satisfied with the cleaning service, contact your appointed supervisor or customer service immediately to discuss any issues or concerns. DIS.IN.FX® offers a guarantee and will work to resolve any problems to your satisfaction.
Why choose DIS.IN.FX®?
Our Promise
Treat. Test. Certify.
You can't make a promise if you don't test your work. DIS.IN.FX® backs its services with scientifically verifiable testing. When you see the DIS.IN.FX® check, you can rest assured that environment has been treated and tested to the DIS.IN.FX® standard.
Clean it like we own it.
We take ownership of the work we do as if we lived in the spaces we clean. Doing so ensures a top-notch attention-to-detail that's unrivaled by anyone else in the business. We reinforce accountability and all of our crews take ownership of their work.
"Good enough" is never good enough.
We take pride in delivering a certified clean, every time. If we ever settled for less than our best, we wouldn't feel comfortable hanging the DIS.IN.FX® check on the wall when the job is done—because the job wouldn't actually
be done.