If you don't see the check, it's not DIS.IN.FX®'d.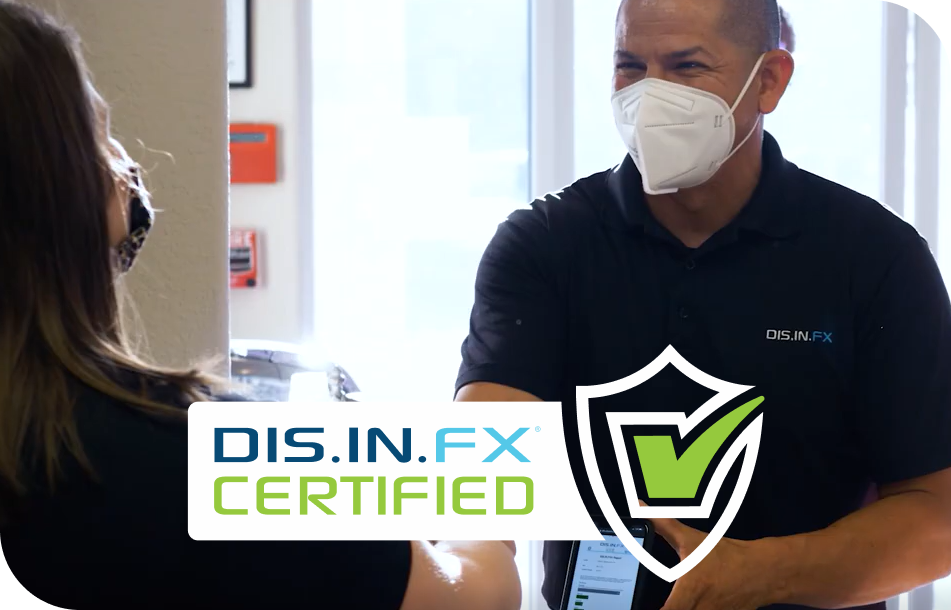 Surface. Air. Pest.
For more than a decade, DIS.IN.FX® has specialized in sanitizing some of the world's highest-traffic and most infection-prone spaces, including schools, daycare facilities, gyms, hospitals and medical facilities, and sports stadiums and arenas.
We certify our proprietary approach with a scientifically verifiable test at the conclusion of our service.
Janitorial:
Floor care and carpet cleaning
Pressure washing
Window cleaning
Routine cleaning
Deep cleaning
Antimicrobial:
Hospital-grade disinfectant treatments
Antimicrobial coating treatments
Surface testing and reporting
Emergency treatments
Pest Control:
Full-service pest control
Termite inspections
Termite treatments
Ongoing pest treatments
Rodent and animal control
Other Services:
Hospital-grade air filters changed monthly
Air quality testing and reporting
Return and Supply disinfection treatment
Wear your DIS.IN.FX® certification like a badge of honor.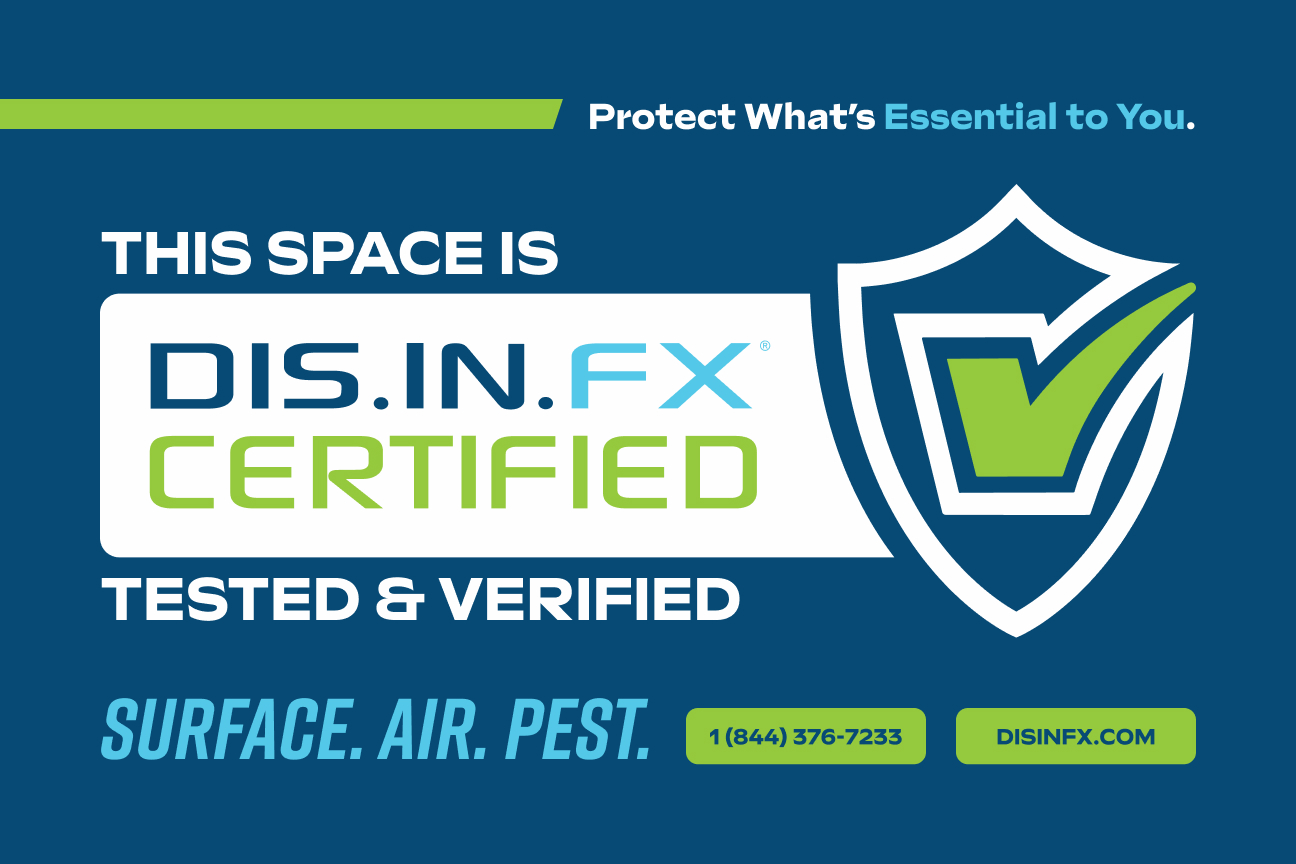 Surface testing concludes with a DIS.IN.FX® certification, which you can mount on a wall in a high-visibility area. Show your employees, customers, members, and guests that you take sanitation seriously.
5-Star Reviews
"We have NEVER had a case of Staph unlike many gyms."
ChampionFit Gym

"Dis-In-FX service gives us the peace of mind that our children and members are safe."
Concordia Lutheran School

"I love the peace of mind that DIS.IN.FX gives to my clients with their antimicrobial service."
CrossFit BR

"We have not had any skin infection issues since we started using DIS.IN.FX."
Gracie Barra Katy

"We haven't had any 'bugs' go through our facility. I truly believe it is because of our combined efforts."
Little Treehouse Early Learning Center