San Antonio, TX Surface Protection
Keeping germs on high-touch surfaces from going viral

Nancy
DIS.IN.FX-PERT, standing by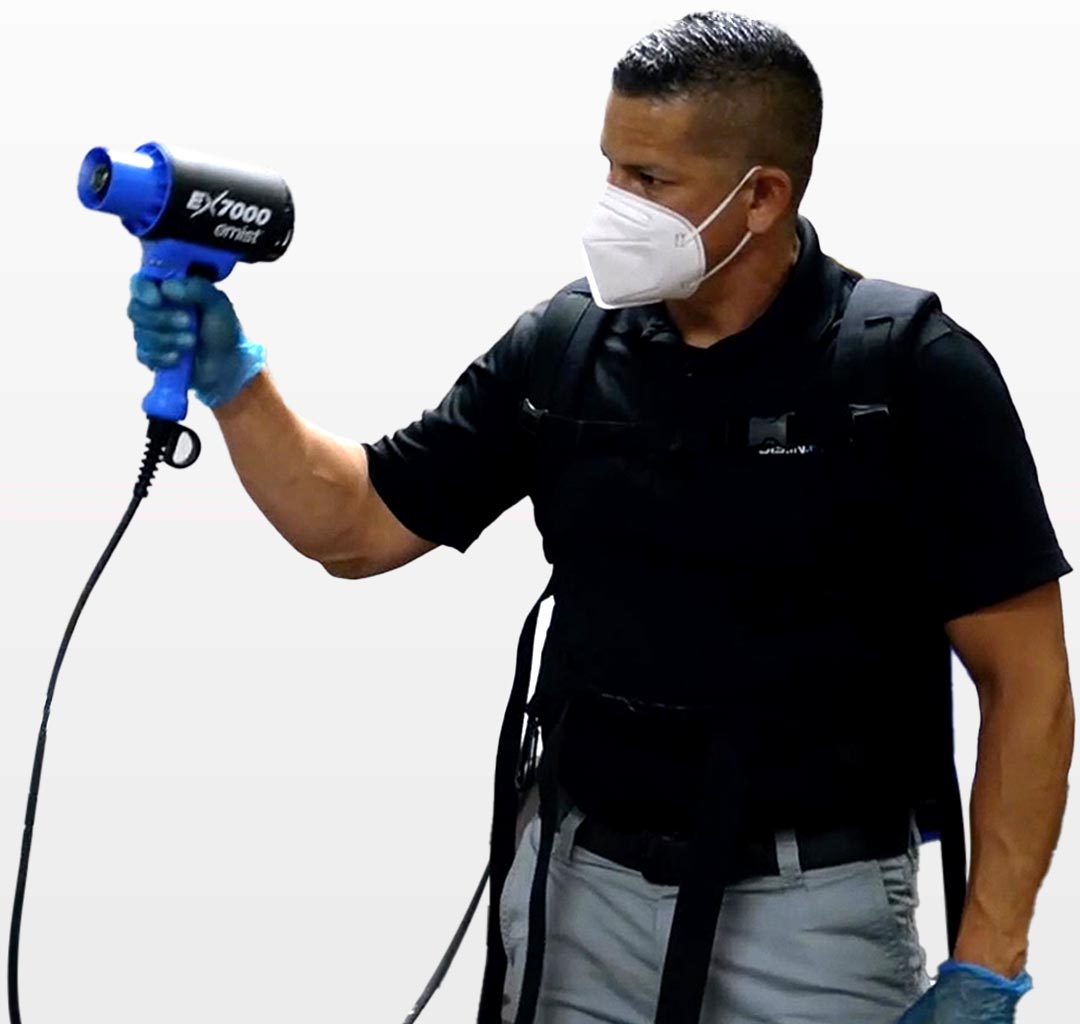 Get a FREE quote today
Can't wait? Don't. We've got DIS.IN.FX®-perts standing by, waiting to deliver your FREE quote. Call us today!
The DIS.IN.FX® Guarantee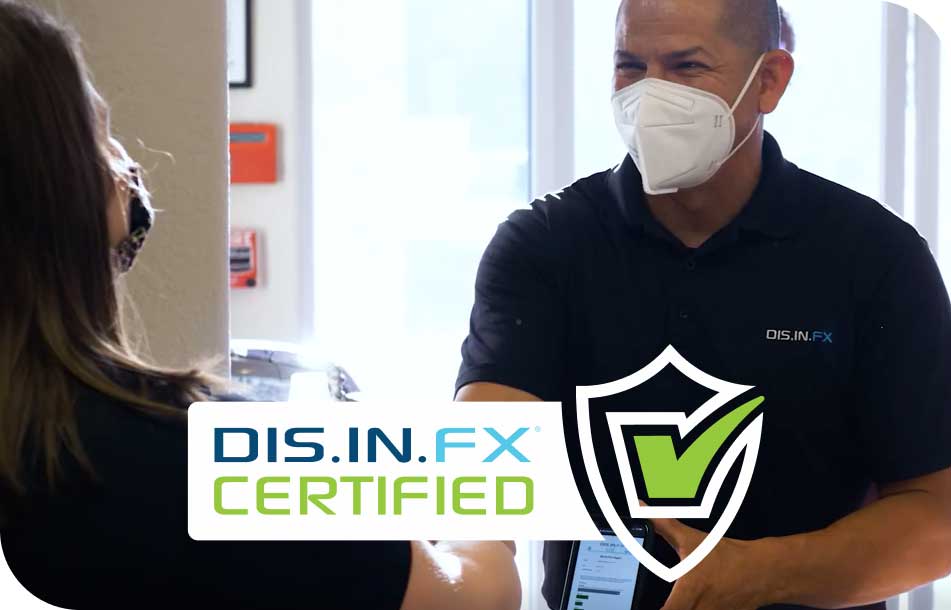 At DIS.IN.FX®, our mission is to help people: help people feel safer, healthier, and more comfortable by guaranteeing an unparalleled clean. At DIS.IN.FX®, we guarantee with 100% confidence that after a surface protection service of your facility, you will feel:
Cleaner
More comfortable
Safer
More productive
...or you don't pay for your service. It's as simple as that.
Our Services
Office & Lobby Cleaning
Anywhere you and your team spend time, we take good care of
Disinfection Services
Certified disinfection services leave you, your team, and your customers feeling safer and healthier than ever before
Commercial Cleaning Services
DIS.IN.FX® is your one-stop shop for all commercial janitorial cleaning needs
Hard Wood & Hard Floor Cleaning
We help you get off on the right foot by cleaning all hard floors
Restroom Cleaning
We make restroom breaks a pleasant event
Window Cleaning
DIS.IN.FX® leaves windows sparkling
Carpet Cleaning
Keeping your carpets soft and clean
Water-Based Antimicrobials
All of our cleaning products are EPA-registered hospital-grade disinfectants that cleans, disinfect, and deodorize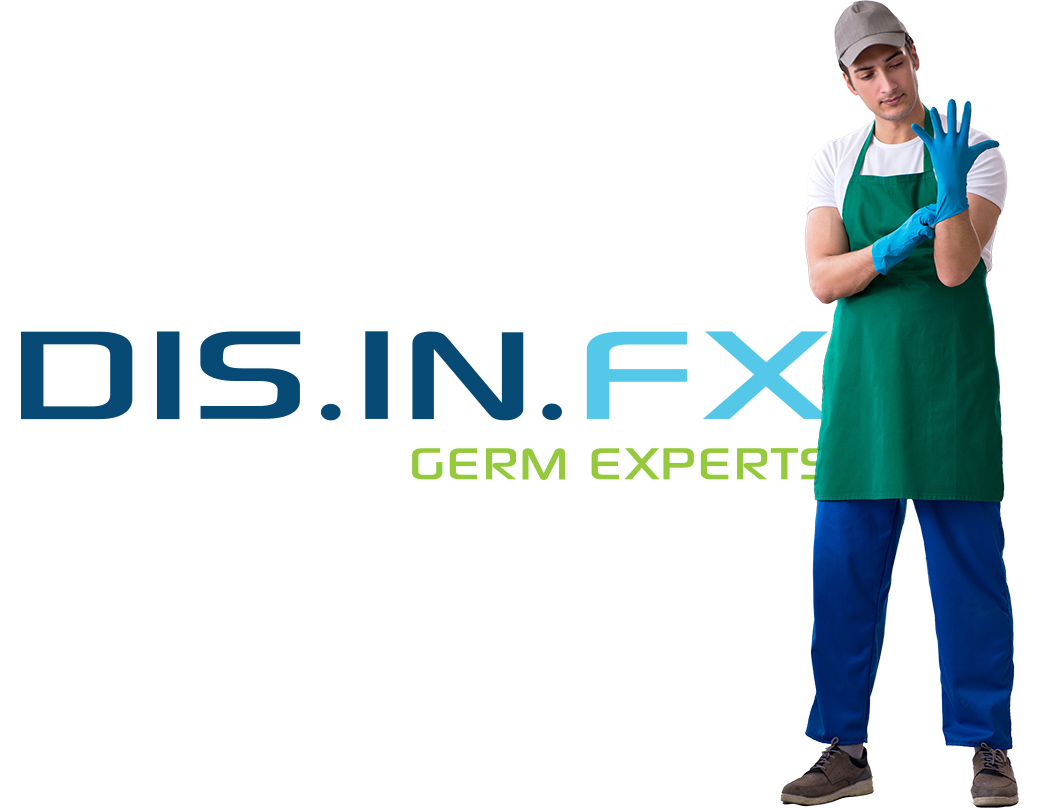 What happens next?
Give us a call, or contact us through our form. We'll get back to you, usually within 24 hours or 1 business day.
A DIS.IN.FX®-pert will walk you through a consultation where we learn more your specific needs. This includes exact address of your business, square footage, cleaning frequency, etc.
We'll prepare a quote and establish a cleaning schedule.
Let the cleaning begin! You, your employees, and your customers will start to feel safer, healthier, and more comfortable in your workspace than ever before.
Meet the kings of janitorial
We have over a decade of experience serving the commercial janitorial cleaning needs of all kinds of businesses in and around the San Antonio area:
San Antonio
Boerne
Spring Branch
Helotes
Alamo Heights
New Braunfels
Bulverde
Leon Valley
Selma
Cibolo/Schertz
Converse
Grey Forest
And more
Serving these industries & more across the Greater San Antonio area
Auto Dealerships
Educational Facilities
Event Venues
Financial Institutions
Fitness Centers
Government Buildings
Hospitality Buildings
Medical Facilities
Manufacturing Facilities
Office Buildings
Retail Stores
Places of Worship
Warehouses
Reviews
Concordia Lutheran School
"Dis-In-FX service gives us the peace of mind that our children and members are safe."
"I love the peace of mind that DIS.IN.FX gives to my clients with their antimicrobial service."
"We have not had any skin infection issues since we started using DIS.IN.FX."
Little Treehouse Early Learning Center
"We haven't had any 'bugs' go through our facility. I truly believe it is because of our combined efforts."
Why choose DIS.IN.FX®?
Our Promise
Treat. Test. Certify.
You can't make a promise if you don't test your work. DIS.IN.FX® backs its services with scientifically verifiable testing. When you see the DIS.IN.FX® check, you can rest assured that environment has been treated and tested to the Dis.in.fx® standard.
Clean it like we own it.
We take ownership of the work we do as if we lived in the spaces we clean. Doing so ensures a top-notch attention-to-detail that's unrivaled by anyone else in the business. We reinforce accountability and all of our crews take ownership of their work.
"Good enough" is never good enough.
We take pride in delivering a certified clean, every time. If we ever settled for less than our best, we wouldn't feel comfortable hanging the DIS.IN.FX® check on the wall when the job is done—because the job wouldn't actually
be done.